*'Bello is a popular local name for Portobello Road.

What with the storming success of the BBC's Great British Bake Off show, baked goods of all kinds have seen a resurgence in the nation's shopping lists. Portobello and Golborne Markets have a fantastic selection of shops and stalls selling a tempting choice of cakes, breads, pies and pastries. In February 2016 alone, three new bakeries have appeared on Portobello Road.
Starting from Hummingbird Bakery to the south, we took a stroll north down the 'Bello and Golborne Road to discover some of the baked goods on offer.
Hummingbird Bakery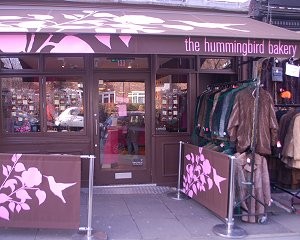 The Hummingbird Bakery at 133 Portobello Road is the original shop opened in 2004 although now it's a small chain with five other branches around London. It specialises in authentic American cakes and desserts. The Hummingbird also takes orders for bespoke cakes to mark special occasions.
Website
The Bread Stall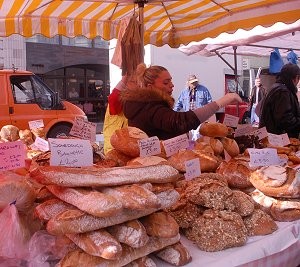 Just opposite the Electric Cinema you'll find the Bread Stall on Fridays and Saturdays. It has a mouthwatering range of breads including French white sourdough, spelt and sundried tomato ciabatta. They've also got decadent doughnuts and excellent croissants.
Popina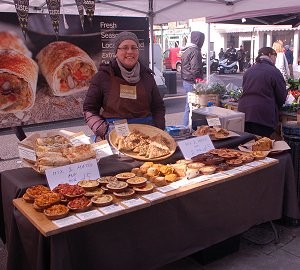 This Friday and Saturday stall just outside Whittard at 182 Portobello Road 'puts the art into artisan' and has a delicious range of quiches such as leek and vintage cheddar, red pepper and goats cheese, and wild mushroom. There's also plenty for the sweet-of-tooth with choices like pear, chocolate and hazelnut tart or walnut bourbon tart.
Website
Fabrique
Recently opened Fabrique at 212 Portobello Road joins other London branches in Covent Garden and Shoreditch, plus another 11 in Stockholm. It specialises in Swedish baked goods using a stone oven to create sourdough and other breads. They also offer a range of pastries, cakes and sandwiches.
Website
Granier Bakery
Another newcomer opened in February on Portobello Road at number 204, Granier is well-established in Spain with 120 branches and opened its first two London shops in 2015. Granier offers a large selection of speciality breads, pastries and cakes.
Website
Pearl & Groove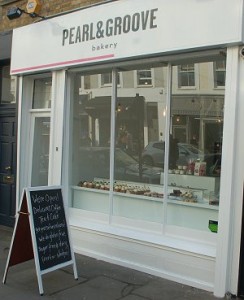 Further north at 341 Portobello, Pearl & Groove is the third bakery to open on the road in February 2016, the company's first shop. All of their scrumptious cakes are cooked without flour and so are gluten free and they also offer dairy- and sugar-free options.
Website
L'Étoile
Just around the corner from Portobello at 79 Golborne Road, L'Étoile is a French bakery run by a Moroccan family. As well as traditional French breads and pastries they also have speciality Moroccan baked goods including a delicious range of biscuits.