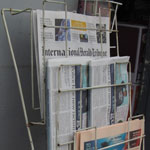 We send out occasional emails of news and events at Portobello and Golborne market.
If you'd like to get our these newsletters, please click here to subscribe.
Alternatively, to keep in touch you can follow us on Twitter or like us on Facebook – just click the icons in the sidebar.