If you're feeling the pinch in these tough times, you'll be amazed how far your money goes shopping on Portobello and Golborne markets.
As well as second-hand clothes and bric a brac, often cheaper than charity shop prices, Portobello market has brand new goods at much lower prices than you'd find in a normal shop.
This is partly because street traders have lower overheads, but there are other reasons why they can sell things so cheaply, for example:
Sometimes garments are factory seconds or samples, and often they're surplus production.
Manufacturers make more than needed to ensure they have enough 'perfects' for an order, and the extras sold with their labels cut out.
Most weekdays and Saturdays there are bargain clothing stalls between Westbourne Park Road and the Westway, and there's a regular one on Fridays just north of the Westway.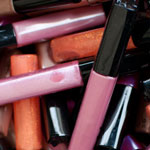 Make-up companies change their ranges with the whims of fashion.  If you don't mind having last year's colour you can get a great bargain. 
Sometimes brands change their packaging and clear stock with the old design (this happens with food too.)
To get gorgeous without blowing the budget, on Friday and Saturday you'll find stalls of cut-price cosmetics and toiletries in the centre of the market.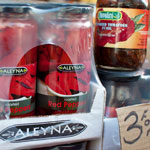 Fresh produce from a market stall is nearly always much cheaper than a supermarket, but there are also bargains to be had on other food products.
Some processed food on the market is short-coded, meaning the 'sell-by' date is approaching, but it's still perfectly safe to eat.
Most days of the week there's at least one discount food stall, with preserves, snacks, confectionery, cakes and biscuits, cheese and meats.
There's also bankrupt stock, where a manufacturer or shop has gone bust; old stock or dead stock, last season's styles – or even older, but still brand new; and end of line, where something is discontinued.
Don't be afraid to ask the trader why something is such a bargain if you're not sure!